January 29, 2017 09:00
I am delivered here on a wave of warmth, riding up front in a box-jammed Ford Transit driven by a kind, smiley, barn door-shaped Algerian, called, vaguely surprisingly, Andy.
And I'm fried.
After months of planning and packing – or, more accurately, shedding possessions, and worn out by long farewells and no small amount of worry, I am definitely finally here, sweating on the creaking jetty, under the hot summer sky, over a hundred miles from 'home', feeling like a one-man travelling circus, staring at my paltry, residual belongings, and 'Olive', the retired 35-foot sightseeing cruiser that is to be my new residence.
I'm considering quite how much I'm about to screw up my life. After all, I'm leaving my adopted hometown of 30 years, single, broke, and in less than rude health. I'm abandoning the place I lived as a student, where I got my first proper job, where I fell in and out of love, got unwell, soldiered on, had fun, got unwell again, largely recovered, played in a samba band, stopped playing in a samba band, left, came back, grew up late, and accidentally spent most of my days. Far away will be the many friends who sustained me; the grubby, frenetic streets I know better than myself. My backstory. My ghosts. My Oxford.
Andy With-the-Van, on the other hand, is a survivor of civil war, 12 years as an army boxer, and a life-changing journey of migration. He's made of his own stuff. And he's so enthusiastic about my adventure, not joining in now would be churlish.
Lugging the first of my bags across the gangplank and into the boat, he's beaming.
"Oh, It's beautiful, Mark! It's beautiful!!
......................
The quay comes straight from the double-spread picture pages of Richard Scary's 'Busy World' – there's so much for the eye, the other senses briefly give up.
Pan-tiled workshops and wonky sheds; masts, aerials and rigging; coils of rope, mooring lines and pipes; used tires, fat posts, rusty fittings, seaweed; old wood; an ancient dock crane; dog-walkers, workmen, boat-dwellers, and birds (everywhere) and as far as the eye can see – sky, and rich, rich, shining estuary mud. And the trawlers, lowland barges, cruisers, yachts, ex-navy launches, patrol boats, narrow boats, tubs, conversion projects and flaking hulks that, perhaps, 40 people are calling home.
The place is alive with wading birds and their small, dainty movements; snipe and sandpiper, shrill, cut the air.
Welcome to our world.
"Olive', for all her merits, is not one of the prettiest vessels. Forget romance, and surrender hope of wood, sails, or fancy paint job. Think of the boat Martin Sheen took up-river to hunt and kill Colonel Kurtz in 'Apocalypse Now', minus the armoury – and cross it with a scaled-down, 1970s Sealink ferry. And you'll have an idea.
A converted riverboat and coast-hugger, 'Olive's built in steel and painted a resolute North Atlantic grey. Her raked profile makes her look faintly aggressive – an impression softened, happily, by big picture windows, and a viewing deck with benches running half her length. Inside, the mood lightens. Around 12 feet wide and 30 long, her cabin is tongue-and-groove paneled and bright, cheerfully scruffy and eccentric, and provides a good living space for one, and could for two, and is equipped with everything you need. (This includes, prominently, a steering wheel in the living room).
Or equipped with almost everything. Greg, the owner (I'm renting in my first step off land) just informs me I'll have to use the toilets on the quay 'for number 2s', as 'Olive's loo effectively has no tank - she flushes directly into the big wide world. Which, right now, happens to be a popular public place.
Christ, really? Will this be a deal breaker? None of the boats are allowed to empty their bogs into the river (though the estuary tides handily flush the mud-dock twice every 24 hours). Given the waterfront's status as a heritage site and nature reserve – with its abundant, omni-present wildlife and year-round binnocular-weildng tourists, it's fair enough. Probably.
But still.
Posted January 29, 2017 09:00

RSS Feed
In the summer of 2016, Mark Tunnicliffe threw his life to the wind and moved 100 miles to a boat on the Deben estuary in Suffolk. He now collects buckets, and shouts at birds. Can his dreams stay afloat?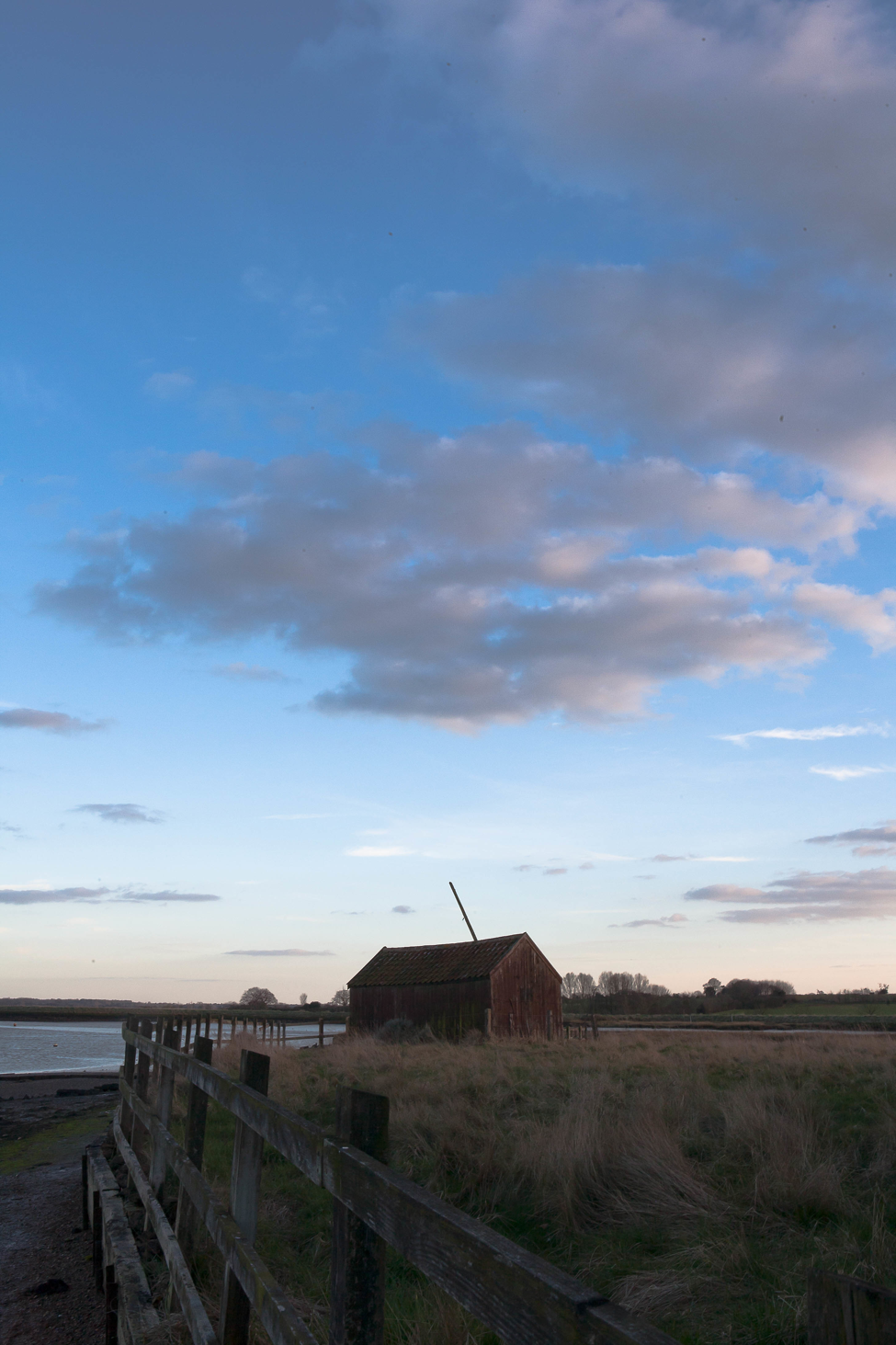 Recent Blog Entries
Tags
Archive