January 5, 2017: Eastern Exposure

February 2, 2017 13:02
I wake to frost on board 'Olive'. A night of hard, bright stars and crushed crystal air has passed, and I'm watching steam rise from the old jetty. An unexpected blast of brilliant winter sun liberates the furry coat of ice.
This morning it's a different world. Living on the Deben river – on these tides and under these skies, at this unhurried edge of an east coast estuary town, our concerns seem to shift and roll with the turning Earth. Our amiable, shambling community is harnessed to weather and moon.
IA quaint way of seeing things? Or the original view of time?
Life here is undoubtedly basic and we're scoured blithely, even cheerfully, by the elements. So, talk among us 'river rats' usually springs from what those elements are doing, or are about to do. And today, banter is mostly around how to keep our boats warm, and avoid quaintly freezing to death.
Looking among us describing heating arrangements, I notice some of my neighbours have doubled in girth. And catching my reflection later, I realise I'm giving them a good run for their money.
This is because we're wearing our clothes. Or, to be more accurate, we're wearing all of our clothes, all at once (and in some cases, I'd swear, in no particular order).
It goes for everybody – no exceptions; from hardened, sun-burnished boaties, to newbie urban escapees like me. This costume marks the tribe, and makes sense. After a few rapidly cooling months here – in more than ones fair share of wind, rain and chill (and denied wardrobes of conventional dimensions) we just decide to put everything on. We actually go to the shops like this – dressed for a Force 8 with an optional storm-tossed night overboard.
It's certainly clear we're driven by similar simple needs. And that we could, in fact, be evolving into vaguely the same person.
And that person's suffering from a mild emotional disturbance.
Log envy.
I have to say wood has never played a particularly big part in my life. I admit to admiring a good door, or an attractive skirting board, but recently having left houses and central heating behind (voluntarily, mostly), I felt the first true bite of winter and instantly morphed into a ravenous log fancier. It's not complicated. My drafty home sits in freezing water. I am cold. And now, I enjoy nothing more than discussing the merits of a well-seasoned burn, enthusiastically comparing notes on kindling, and frankly, generally gazing at trees. (The wood versus coal debate, incidentally, is never, ever ending).
So logs, I discover, are the river rats' currency of winter. And this year, log envy kicked in around the 17th of October. Gone was the hazy, rippling light and egg yolk sky of Indian summer. Suddenly cool beer was out, and boiling chicken soup was in. And the wood burning stove became the cast iron heart of the universe.
'Olive', my first ever floating home is, bless her – above the water line at least, 'a bit of a crate', and leaks heat almost as fast as I can generate it. (Her bottom half is, thankfully, leak-free). But it's turned me into a ship's stoker. So, where I'd once flick a switch to get warm, I now have to get dirty first, and spend time and energy in ways I'd never dreamed of to do it – hearth cleaning, ash dumping, fire setting, fuel carrying, log-splitting, coal shoveling, soot scrubbing, splinter-removing, minor burns-tending, coughing, hand washing, fuel-hunting, and general, all-waking hours fire-related jiggery-pokery.
It's grubby, constant, and arduous. So why wouldn't I change a thing?
Posted February 2, 2017 13:02

RSS Feed
In the summer of 2016, Mark Tunnicliffe threw his life to the wind and moved 100 miles to a boat on the Deben estuary in Suffolk. He now collects buckets, and shouts at birds. Can his dreams stay afloat?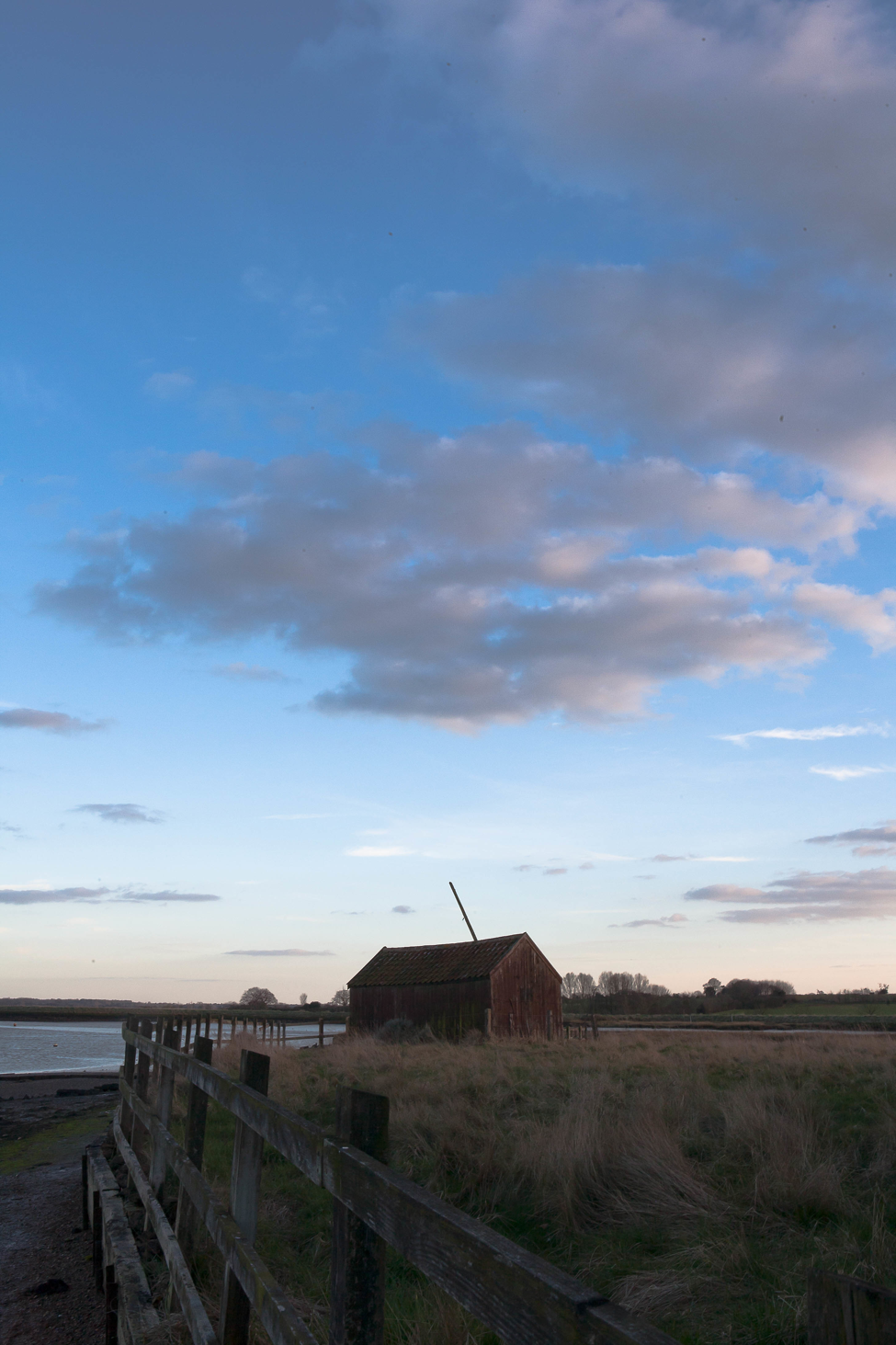 Recent Blog Entries
Tags
Archive