A Postcard from the Waiting Room

July 5, 2017 08:50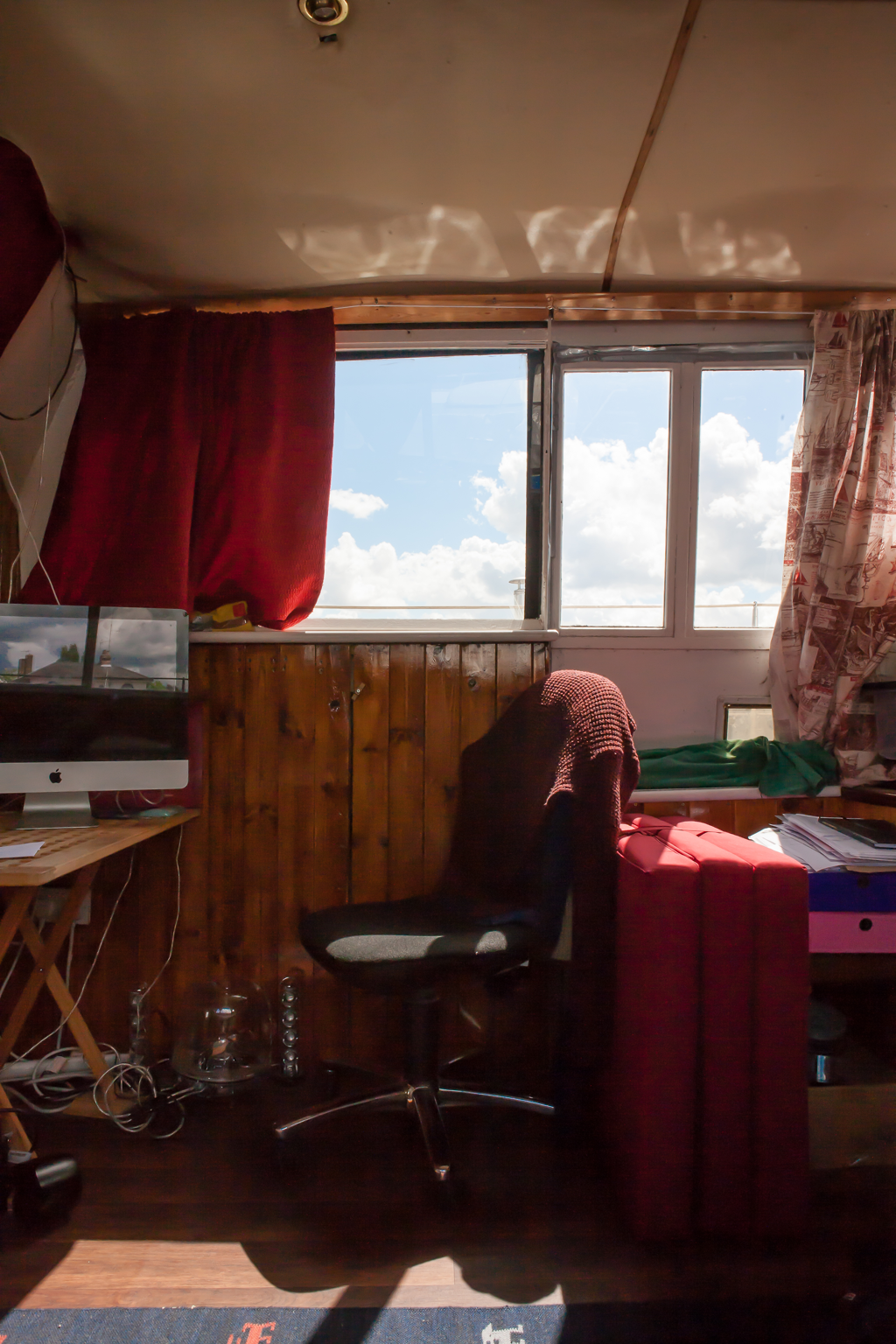 A Postcard from the Waiting Room - 5 July, 2017
Alone on the boat, held in light, I sit sunned, watching a parading sky. All roads led me here, it seems. And there is much time to wonder. Did I have a choice about where I came to be?
Life here has been renewed. First spring, then summer came to the estuary, the seasons in their arc casting swoons and swathes of green across the warm Suffolk countryside. The waters mellowed and the birds changed guard – sandpipers for swallows, African dust for cool, glutinous mud.. Where does winter go? I can't believe this is the same place that had me cowered in flint-hard January.
Because I rarely feel far from a hospital waiting room, I hover on the fringe of all this, unsure if I'm invited. I ache to run and swim and generally whoop it up, but instead remain somewhere at its edge, in spirit at least – a man with a lot on his mind, and a dialysis catheter under his shirt. It's hard to forget. I do my best. Taking in great lung-fulls of life, I walk out each day and hoover up this place, exploring every sense – listening, smelling, touching the long grass, ineptly identifying trees (did you know there are over 300 species of willow? I can name two!), and saying hello to cows, like a five-year old, as I pass.
I wait for summer rain.
Medically, the rollercoaster continues. It's been a surreal parallel track for my family since March, the 'elsewhere' in our lives; a long, vaguely linked procession of appointments and consultations, peppered with news bombshells, occasional (sometimes contradictory) feedback, spells of bloodletting and silence – for months the ride has been cranking up, stalling and jerking into life, by jolting turns. It's been easy to fall into a battered gloom – as I did for most of May and June.
As potential donors, both my mum, Annie, and brother Paul finished their tests, having been bled, probed, held up to strong lights and generally assessed to the eyeballs. Then a few days ago, ending weeks of stressful double guessing, the Royal Free Hospital in Hampstead punted one scenario centre-stage, and laid one to rest. Paul, it transpires, has scored highest as a match, finally giving us a steer over whom, in the most intimate sense, should go to hospital with me. And mum, quelling her instincts to protect us both by donating, is to be spared an op, and left physically free to help us with our immediate recovery – a good 6 weeks to get past the hobbling and groaning, I imagine.
This won't be easy for any of us, and I must say, I don't feel very grown up about it. Our situation still seems crazy, and the whole thing (ideally) someone else's business. Doesn't this story belong to a different (pluckier) person in the local paper? Discussing the operation, I find myself telling people sagely that 'you need to break eggs to make an omelet', while internally scanning for a way out.. Any way out at all, no matter how ignoble. Would swimming towards the sunset be acceptable?
We may be cooking that omelet in August.
Digesting the news about Paul, a stream of images went through my mind – a well-worn flicker book of memory and dream. We are kids, playing in the walled garden of the house in Maltraver's Street, Arundel. It's 1972, probably, and he's crying. Why? Because I've just kicked him in the goolies. Now, we're in the garden of Grove Cottages, Binstead. It's 1978, and he's crying – because I've done it again. What's the matter with me? And what's this? A food fight in Southfield Road, Oxford? I think it's 1984. I've just poured a bag of self-raising flour over Paul's head, and locked him in the larder. This is mutual rough-housing (I like to think), and they're certainly not my only memories of our relationship – he was the constant companion of my childhood – but I'm sensing some sibling competition here; a certain amount of acting out. I should have known better, of course ( I was 20 in 1984). But it would take leaving home, and navigating a lot of difficult growing up (and falling apart, and reconfiguring, on my count) before I could fully appreciate my wise, funny and honourable little brother – or anyone else, for that matter.
Now, his sense of rightness is about to be made graphic. Though he's younger than me, Paul's act is in some ways tough to follow, and he's about to do something I will never be able to fully thank him for. 'Sorry' got old long ago. I'll try to express my feelings somehow.
I love you, Paul, as I did, incoherently, back then. These days I can put it better than hoofing you in the tackle.
.........................................................
I get a tough lesson in gratitude every time the hospital taxi picks me up. Good fortune is relative, after all. The journey to dialysis in Ipswich takes around half an hour, and I go three times a week for the four-hour evening session. Though thankful for the help, the late-night hanging around in deserted clinic waiting rooms – for up to an hour, post-treatment – makes me scream inside, and sometimes outside, and I have to work hard not to loathe every bush, dog, and half-timbered bungalow on the drive home.
But in a way, it's my regular co-passengers that affect me most. Sharing my taxi are two other patients – Gary and Barry. Barry is in his late seventies, a retired builder, and he can barely walk. He also rarely speaks. As an older man, his life on dialysis will be brief. Gary is frail, younger, childishly sweet and softly spoken, and still works occasionally as a software programmer. His face is paper white and afflicted by a startling skin condition I can't identify (whatever it is, it isn't good), and he also has an appalling hole in his head, thanks to a tumour, now removed. Gary also has one good eye - the other a sightless marble of milk. Happy days! I've nicknamed him 'Lucky'. No - actually I haven't, but God knows, sharing this sharabang of laughs every other day I need a sense of humour. The first time I met Gary, I wanted to cry.
I opt for something else.
On the hazy, luminous Mid-Summer's Eve just gone, awed and giddy like a recently released lifer, I cycled several miles up-river to the estuary village of Waldringfield, through long, leafy back-lane tunnels of Oak and Ash, past farmers fields and brackeny heath. The evening sun found the colour of egg yolk, and the smell of Cow Parsley, honey and grass hung heavy in the shade. It was a kind of heaven. And here I was. I was invited after all.
I savoured every last atom and smote, and consciously honoured my pact.
While I have a life, I will live it.
POSTSCRIPT - Operation scheduled for 23 August ......
Posted July 5, 2017 08:50

RSS Feed
In the summer of 2016, Mark Tunnicliffe threw his life to the wind and moved 100 miles to a boat on the Deben estuary in Suffolk. He now collects buckets, and shouts at birds. Can his dreams stay afloat?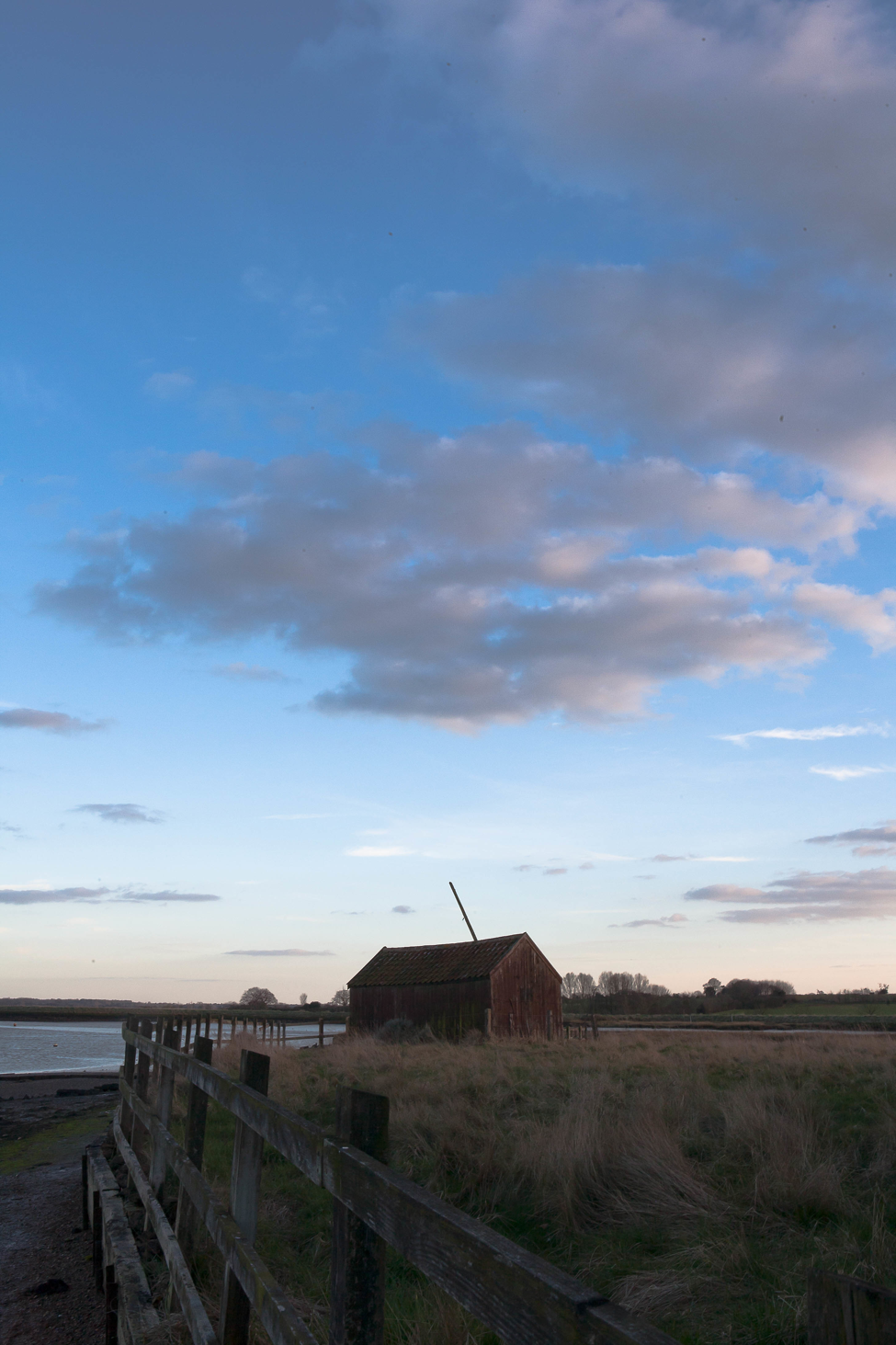 Recent Blog Entries
Tags
Archive